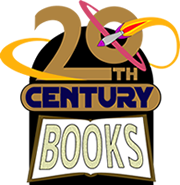 Madison Area, South Central Wisconsin Bookstore Directory
Arcadia Books
Address: 102 E. Jefferson St., Spring Green, WI 53588
Phone: 608-588-7638
Email: arcadiabooksstaff@readinutopia.com
Web Site: https://www.readinutopia.com
Hours: Sun-Mon: 10am-6pm; Tues-Sat: 10am-8pm
Description: Wide range of new books, including for kids and young adult, with coffee shop with snacks.
Avol's Books
Used books available at A Room of One's Own Bookstore, or mail order from ABE and Alibris. Please browse our inventory at the link below. Call to inquire about selling books
Web Site: Avol's Books at AbeBooks.com
Phone: 608-255-4730
Barnes & Nobles Booksellers (two locations)
Address: 1 East Towne Mall 53704, Madison
Phone: 608-241-4695
Address: 7433 Mineral Point Rd 53717
Phone: 608-827-0809
The Book Deal
Address: 319 W. Beltline Hwy, Madison, WI 53713
Phone: 608-571-7575
Email: hello@thebookdeal.com
Web Site: http://thebookdeal.com
Hours: Thurs - Fri 10 am - 6 pm; Sun noon - 4 pm
Description: Thousands of fiction and non-fiction books plus an entire room full of children's and young-adult books; also have 2000+ new and used CDs for sale.
Capital City Comics
Address: 1910 Monroe St, Madison, 53711
Phone: 608-251-8445
Hours: 11-7 (M-F), 10-5 (Sa)
Description: New and back issue comics, graphic novels
Driftless Books & Music
Address: 518 Walnut Street, Viroqua, WI 54665
Phone: 608-638-book
Email: info@driftlessbooks.com
Web Site: http://driftlessbooks.com
Hours: Winter hours: Closed until March 1, browsing by appointment only. Summer hours: Tues.-Sat.: 11-6 pm; Sunday: 12-4 pm.
Description: New, Used, Rare, & Antiquarian Books. We buy, sell, and trade. Custom book searches. Possibly Wisconsin's largest used book store.
The Foundry Books
Address: 105 Commerce Street, Mineral Point, 53565
Phone: 608-987-4363
Hours: April through December - Thursday through Sunday, 11:00 am - 4:30 pm. Tuesday and Wednesday by chance or appointment. Always closed on Monday. January through March - By chance or by appointment. Please phone or email, other hours by appointment.
Description: Used and antiquarian books.
Frugal Muse Books, Music & Video
Address: 235 Junction Rd, Madison 53717
Phone: 608-833-8668
Email: fmb@chorus.net
Web Site: http://www.frugalmuse.com/west.html
Hours: 10-9 (M-Sa), 10-5 (Su)
Description: We offer an extensive selection of new and used hardcovers and paperbacks at reduced prices. We special-order new books at 25% off. We are always buying from the public in any quantity: books, audiobooks, CDs, DVD's and more.
<! -- GRAHAM CRACKERS COMICS -->
Graham Crackers Comics
Address: 2831 E. Washington Ave., Madison, 53704
Phone: 608-422-4110
Web Site: http://www.grahamcrackers.com/mdstore.htm
Hours: Mon-Fri: 11am-7pm, Sat: 10am - 6pm, Sun: 12-5pm
Description: Full service comic book shop, a branch of "Illinois' #1 Comic Book Store"
Interstate Books4School
Address: 201 E. Badger Rd., Madison, WI 53713
Phone: 608-277-2407
Email: sales@Books4School.com
Web Site: https://www.books4school.com
Hours: Mon-Fri 7:00 am - 4:30 pm
Description: Interstate Books4School is an educational, infant through 12th grade, Tradebook, Valu-Book and ESL supplier. We are dedicated to budget-stretching prices, prompt service and speedy delivery of all orders. We are open to the general public at our warehouse or on our website.
Jef Hinds Comics
Address: P.O.Box 44803, Madison, 53744
Phone: 608-277-8750
Email: jhcomics@jhcomics.com
Web Site: http://www.jhcomics.com
Description: Specializing in pre-1980 comic books. Buying collections of 10c and 12c comics. Appraisal and grading services available.
Keele's Books & Collectables
Address: In Antique Mall 1, 720 Oak St (next to the Police Station), Wisconsin Dells, 53913
Phone: 608-355-7648
Email: keele@oakfire.com
Description: Quality children's books in affordable editions
Mimosa Books
Address: 440 State St, Madison, 53703
Phone: 608-256-5432
Web Site: http://www.mimosaspirit.com
Hours: 11-7 (M-F), 10-6:30 (Sa), 12-5 (Su)
Description: Books for spiritual & personal growth and wellness, New Age/World/Native American/Celtic and more music, yoga & meditation supplies, sacred art, jewelry, incense, henna tattoos, workshops and free talks.
A New Hope Collectible Toys and Comics
Address: 444 State Street, Madison 53703
Phone: 608-515-8722
Email: anewhopecomics@gmail.com>
Web Site: http://www.anewhopecomics.com
Hours: Monday-Wednesday: Closed; Thursay-Saturday: 11:00 am to 7:00 pm; Sunday: 12:00 pm to 5:00 pm
Description: Toys, statues, anime, video games and comic books, including vintage Star Wars, GI Joe and other toys from the 1970's on. Collectible comics silver to modern age.
Ocooch Books & Libations
Address: 145 West Court St, Richland Center 53581
Phone: 608-647-8826
Email: ocoochbooks@mwt.net
Hours: 10-5:30 (Tu-Th), 10-7 (F), 10-4 (Sa)
Description: General interest bookstore with unique regional interest. Microbrew beers, single malt scotches and unique wines from around the world.
Paul's Book Store
Address: 670 State St, Madison, 53703
Phone: 608-257-2968
Web Site: http://www.paulsbookstore.com
Hours: 9-7 (M-Sa), 12-5 (Su)
Description: Since 1954. Large general stock of used and out-of-print books. We buy libraries or single volumes. Browsers invited.
Prairie Bookshop
Address: 117 E Main Street, Mt. Horeb, WI 53572
Phone: 608-437-4118
Email: prairbks@mhtc.net
Hours: 10-6:30 (M-F), 10-5 (Sa), 11-5 (Su)
Description: A general interest bookstore serving the rural communities west of Madison. Specialties include nature, rural living and Wisconsin.
A Room of One's Own
Address: 315 W Gorham St Ste C, Madison, 53703
Phone: 608-257-7888
Email: room@chorus.net
Web Site: http://www.roomofonesown.com
Hours: 10-8 (M-Th), 10-6 (Sa), 12-5 (Su); (Winter Jan-Mar) 10-7 (M-Th), 10-6 (Sa), 10-5 (Su)
Description: An independent bookstore with a strong selection of general books. Specialties in fiction, poetry, spirituality, feminist, political and LGBT titles. Also music, t-shirts, cards, journals, calendars and a wide selection of fair trade gift items. We carry books for women's studies and related classes at the University of Wisconsin.
Stony Hill Books & Gallery
Address: 2140 Regent St, Madison, 53726
Phone: 608-231-1247
Email: stonyhil@chorus.net
Web Site: http://www.stony-hill-madison.com
Hours: 10-5 (T-Sa)
Description: Specializiing in books on Latin America, Mexico and Cuba, books in English, Spanish and Portuguese. Also ethnic textiles, Fine Art and Oriental carpets
T. S. Vandoros Rare Books
Phone: 608-836-8354
20th Century Books
Address: 1421 South Park Street #200, Madison, 53715
Phone: 608-441-1957
Email: hank.luttrell@gmail.com
Web Site: http://www.southparkbooks.com
Hours: 10-5:30 (M-Sa), 12-5:30 (Su)
Description: Popular culture specialist, including comics, science fiction, mysteries.
Village Booksmith
Address: 526 Oak St, Baraboo, WI 53913
Phone: 608-355-1001
Email: villagebooksmith@yahoo.com
Web Site: http://www.villagebooksmith.50megs.com
Hours: 10-6 (M, Tu, Th), 10-10 (W,F), 10-5 (Sa)
Westfield Comics (two locations)
Address: 7475 Mineral Point Rd 53717
Address: 944 Williamson St 53703
Phone: 608-833-4444
Hours: 12-6 (Su-Tu), 11-8 (W-F), 11-6 (Sa)
Description: New comics and graphic novels
Wisconsin Historical Museum Store
Address: 30 N Carroll St, Madison, 53703
Phone: 608-264-6565
Email: museumstore@whs.wisc.edu
Web Site: http://www.wisconsinhistory.org
Hours: 9-4 (T-Sa)
Description: Specializing in Wisconsin's history, people and places for readers of all ages. We carry a wide array of books on many subjects, including the Woodland Indians, the Iron Brigade, ethnic Wisconsin and genealogy.